MLB Trade Rumors
By Maury Ahram | September 18, 2022 at 3:27pm CDT
3:27PM: Price hasn't yet made a decision about retirement, telling reporters (including Jack Harris of the Los Angeles Times) that he'll make the call after the season.  For now, he is focused on recovering from his wrist injury and getting back to the Dodgers before the season is over.
12:16PM: Former Cy Young winner, and two-time runner-up, David Price plans to retire after the 2022 season, announced by Bob Nightengale of USA Today. Price stated that "It's just time," and that "Everything on my body hurts."
Price, now 37, was originally drafted in the 19th round of the 2004 MLB draft by the Los Angeles Dodgers, but chose to attend the baseball factory Vanderbilt University. As a junior, he recorded an 11-1 record with a 2.63 ERA in 133 1/3 innings, striking out 194 batters in the process and earning college baseball's top honor, the Dick Howser Trophy.
After his dominant college career, he was drafted first overall in 2007 by the Tampa Bay Devil Rays (now known as the Tampa Bay Rays) and given a six-year, $11.25MM contract, with a then second-largest signing bonus in MLB history of $5.6MM. Price quickly rose through the minor league ranks, and made his Major League debut in September of 2008, helping the Rays make the postseason and, interesting trivia alert, earning a postseason win before a regular-season win.
Price would then spend his next five and a half seasons tormenting the American League with the Rays, pitching to a dominant 3.19 ERA over 1129 2/3 innings with an 82-48 record and helping Tampa Bay reach the playoffs in 2010, 2011, and 2013. During this stretch Price was a three-time All-Star (2010, 2011, and 2012), finished second in 2010 for Cy Young against Félix Hernández, and edged out Justin Verlander in 2012 for the AL Cy Young award — pitching to a 2.56 ERA in 211 innings with a 20-5 record, garnering some MVP votes in the process.
However, at the 2014 trade deadline with the team below .500, the Rays opted to trade Price to the Detroit Tigers in a three-team deal that brought back Drew Smyly, Nick Franklin, and Willy Adames and sent Austin Jackson to the Seattle Mariners. This Tigers team, headlined by three current Cy Young winners in Justin Verlander, Max Scherzer, and Price, and accompanied by future Cy Young winner in Rick Porcello, barely took the AL Central from the Royals and was swept by the Baltimore Orioles in the 2014 ALDS.
After the 2014 season, Price and the Tigers avoided arbitration and agreed on a $19.75MM salary for the 2015 season, setting a record for the largest one-year deal for an arbitration-eligible player. Price showed he was worth every penny, continuing his dominance in 2015 with a 2.53 ERA in 146 innings and earning a trip to his fifth All-Star Game in his seven-year career. Nevertheless, the Tigers fell flat in 2015 and decided to flip Price at the trade deadline to the Toronto Blue Jays for Daniel Norris, Matt Boyd, and Jairo Labourt. With the Blue Jays, Price continued to bully batters, pitching to a 9-1 record with a 2.30 ERA in 74 1/3 innings – ending the year making a combined 32 starts across both teams, with a 2.45 ERA in 220 1/3 innings and finishing runner up to Dallas Keuchel in that year's Cy Young voting.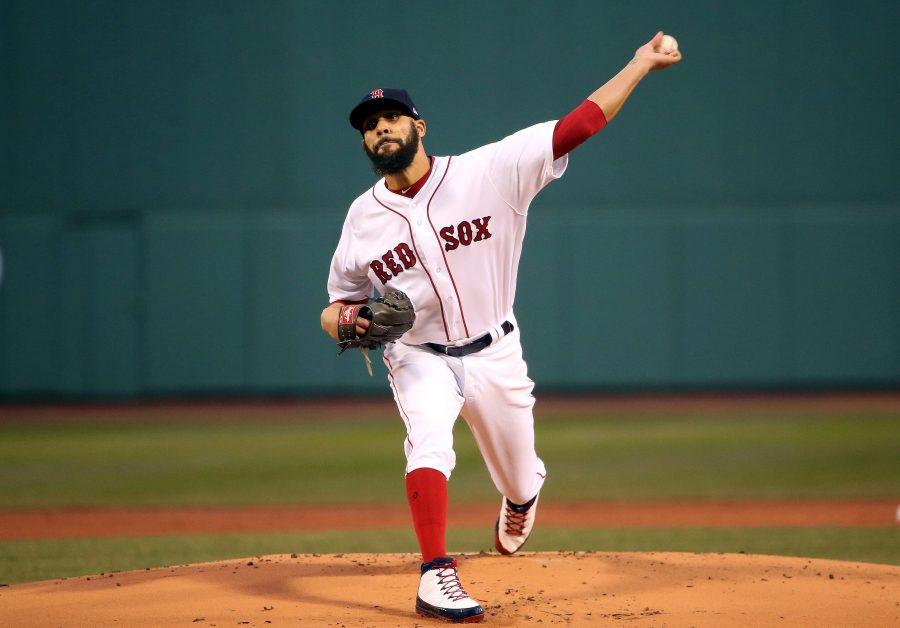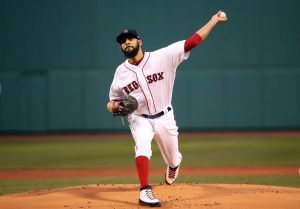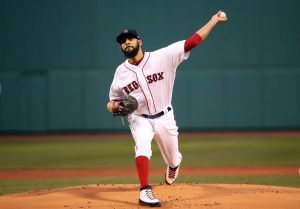 Although still without much playoff success, Price spun his great career and commanding contract-year performance into a massive seven-year, $217MM contract with the Boston Red Sox and bolding stating that he "was just saving all my postseason wins for the Red Sox." His first year with Boston was rough, with Price posting a then-career worst ERA of 3.99 in 230 innings, a far cry from the 2.90 ERA he had posted during the 2012-2015 seasons. However, Price did make 35 starts, the highest market for a pitcher since Chris Carpenter in 2010. Price then battled with various elbow injuries in the 2017 season, starting the season on the injured list and returning to it in late July before returning in mid-September as a reliever to help the Red Sox's playoff run. Nevertheless, Price returned relatively healthy in the 2018 season, posting a 16-7 record in 176 innings (30 starts) with roughly career average strikeout and walk rates, 24.5% and 6.9%, respectively, en route to his first World Series ring. Most notably, Price was able to shake off his substandard playoff performance moniker, pitching to a 3.46 ERA in 26 innings (5 starts), striking out 23 and only walking 12 as the Red Sox won the World Series for the fourth time in 15 seasons.
Price once again dealt with injuries in the 2019 season, first with left elbow tendonitis and later with a left wrist triangular fibrocartilage cyst that ended his season early. However, when healthy, Price provided solid back-of-the-rotation support, pitching to a career-high 4.28 ERA in 107 1/3 innings. Importantly, Price began to lose effectiveness against right-handed hitters, with righties slashing .257/.314/.460 for a .773 OPS in 2019 compared to a slash line of .234/.293/.402/.695 in 2019. After the 2019 season, new Chief Baseball Officer Chaim Bloom shocked the baseball world by sending Price and former MVP Mookie Betts to the Los Angeles Dodgers in what was largely considered a cost-cutting move. The trade brought Alex Verdugo, Connor Wong, and Jeter Downs to the Red Sox.
Finally a Dodger, Price opted out of the COVID-shortened 2020 season before returning in a primarily bullpen role for the first time since 2008. He pitched to a palatable 4.03 ERA in 73 2/3 innings, appearing in 39 games. However, he posted a career-low K% of 17.8% as well as a career-high BB% of 8.0% — seeing his average fastball velocity drop to 91.9 MPH. Additionally, while righties continued to square up the ball, posting a combined .270/.330/.432 slash line good for .762 OPS, lefties also began hitting Price, resulting in a .276/.353/.419 slash line with a .772 OPS – a far cry from the .210/.291/.381/.672 slash line Price gave up to lefties in the 2018 season (his last full season).
The 2022 season has been a strong rebound bullpen year for Price, with the southpaw posting a 2.58 ERA in 38 1/3 innings with a 23.3 K% and 5.0 BB%. With the Dodgers recently securing a postseason berth, Price can look to chase one more coveted ring before walking off into the sunset on his terms.
Price retires as a 5-time All-Star, Cy Young winner, and World Series Champion. For a five-to-six-year period, he was among the best pitchers in the sport. MLBTR congratulates him on his excellent run and successes, and wishes him the best in retirement.
Image courtesy of USA Today Sports.
Boston Red Sox Detroit Tigers Los Angeles Dodgers Tampa Bay Rays Toronto Blue Jays David Price Retirement



DarkSide830
1 day ago
It's a shame he broke down when he did, but dude's probably still making the HOF eventually so that's worth props.

AverageCommenter
1 day ago
I don't think he's in the Hall, but still an amazing picture for half a decade

Fever Pitch Guy
1 day ago
Average – I agree, he's not hall worthy.
More importantly, I'd really like to know who was at fault for the erroneous report of Price's decision to retire.
Did Price shoot his mouth off to Nightengale, then change his mind like a juvenile?
Or did Nightengale quote him out of context for click bait?
And should MLBTR hold off on definitive announcements until there's a secondary source to confirm? That's the way it used to be, back when reporting stories involved integrity.
As for the paywall links that are often provided, I have not and will not ever subscribe to all these different websites just for the privilege of trying to determine who said what. Paywalls are grotesque.

rct
1 day ago
@Fever Pitch: I think Nightengale has a reputation for prematurely announcing things and getting it wrong.

deweybelongsinthehall
22 hours ago
Certainly not a HOFer but how about mending fences especially with Eck leaving the booth and end your career in Boston (tongue in cheek for those unable to see my sarcastic brain as I post this).

ChuckyNJ
20 hours ago
It's a scam bot. Flag it every time.



TrumboJumbo
20 hours ago
I do and did Chucky. Just having my fun.

Fever Pitch Guy
1 hour ago
rct – I don't doubt you, but then how did he get the direct quotes from Price?
If Price didn't say he was retiring, I'd think he would have called a press conference to denounce Nightengale for making it up.



Hippyripper
16 hours ago
Hall of very good….

Benjamin101677
1 day ago
Johan Santa; Roy Oswald and David Cone just to name a few all have numbers in the same neighborhood. So if Price is a HOF so are they.
Most people consider the HOF to be for the very very elite for a long period than Price did. I think the back end of Price career killed his HOF chances



DarkSide830
1 day ago
Those are three guys that are going to get a hard look from the Vets ballots down the line and I would expect all four to get in.

Fever Pitch Guy
1 hour ago
DarkSide – I disagree. Much like Lee Harvey, his brother Roy won't get another shot.

A'sfaninUK
1 day ago
I think the changing nature of the sport, statistically, makes Price not a good comp from other elite pitchers from other decades/eras.
I think by the time he's on the ballot, it will be obvious that pitchers from the 2010s-onwards need to have the traditional stat counting standards dropped. Price is likely a HOFer because of the generation he played, but those numbers arent going to get 1900s-2010s guys in.



14thor
19 hours ago
How about Lincecum?

rct
1 day ago
I would be shocked if he made the Hall of Fame. There is a long list of pitchers with much higher WAR than him (Tiant, Kevin Brown, Reuschel, Koosman, Tommy John, Saberhagen, etc) who never sniffed the Hall. It's a newer group of writers voting than for most of those guys, but Price did not dominate long enough to make the Hall.



BlueSkies_LA
1 day ago
WAR is not a consideration let alone a criterion for HoF entry. Neither is any other statistic.

rct
1 day ago
"WAR is not a consideration let alone a criterion for HoF entry. Neither is any other statistic."
This is 100% false but you do you. Stats are not a 'criterion' but if you think that the people voting on Hall of Fame induction don't heavily consider stats, in particular WAR (especially with younger voters), then you are wrong.



BlueSkies_LA
24 hours ago
He said, completely without proof or evidence.

Yanks2
1 day ago
Tim Hudson too

smuzqwpdmx
6 hours ago
All of the baseball-reference hall of fame measures show Price just slightly below the average hall of famer. And half the guys who get into the hall are below the average hall of famer. It's probably a coin flip whether he gets in, but it would not be surprising at all.

Datashark
1 day ago
Not HOF worthy, sorry, outside of 2010, 2012 and 2015, he was a good pitcher not greatest of his own era.

amjr
1 day ago
HOF? Bahahaha

drasco036
1 day ago
Definitely not a hall of fame worthy career…. Still better than mine

fisher40
1 day ago
Lol He'll never make the HOF Laughable. Thanks I needed a good laugh today

A'sfaninUK
1 day ago
If you think 300 wins is the only measure to get into the HOF, then zero pitchers will ever make the HOF ever again. This is what you are saying when you don't see the forest from the trees like this. Price has 40+ WAR, that's enough and lesser pitchers have made the HOF (Bruce Sutter).

halloffamernobodycares
1 day ago
The Hall of Fame isn't an if/then group. It's the elite of the elite. If you have to make your case to be in, you probably shouldn't be in. That said, there are some already in who shouldn't be there. Doesn't make the new candidates any more worthy of induction based on scrubs like Rizzutto and Mazeroski being already in. If you're using that barometer, you probably shouldn't be commenting.

Mendoza Line 215
1 day ago
Hall- If you call Rizzuto and Mazeroski " scrubs" you definitely should not be commenting.

Fever Pitch Guy
1 day ago
UK – Not surprised you judge a player as HOF-worthy by merely looking at their WAR. That's the world we live in now, people making decisions based on one cookie-cutter number provided by a website because they don't want to bother putting the effort into actually studying the player's career and all the factors that enhance or detract from his HOF-worthiness. I didn't use the word "lazy" but when you mock people for looking at wins alone (which BTW almost nobody looks at Wins alone) then be prepared to be called out for looking at WAR only.
FYI – Being called a HOF'er isn't just about longevity, it's also about dominance for at least one reasonable period of time.
You say 40+ WAR is "enough" for him to deserve induction into the HOF.
Well Jamie Moyer has 50 WAR and Tommy John has 62 WAR, that must make them a shoe-in for the HOF according to you … right?
Nothing personal, just pointing out the over-reliance of WAR by some people is – to put it nicely – silly.



mlb1225
1 day ago
Nobody looks at WAR and WAR only, in my opinion. Though most use it as a benchmark tool, sort of like a statistical eye-test if you will. It doesn't tell you everythng, but you can get a general idea of how the player did. you need more context though when using it.
But I will argue that Tommy John should be in the Hall Of Fame. He had a very good career including a 111 ERA+, four all-star game appearances, and finished top 3 in CYA voting twice. I also think he's worth putting in because of the famous surgery. He was the first recipient of what would become a life-altering surgery in multiple sports, not just baseball.



BlueSkies_LA
1 day ago
So you're saying it's ultimately a subjective judgement? That's my point.

halloffamernobodycares
1 day ago
Mazeroski was a scrub at the plate. Lifetime under .700 at the plate and a wiz with the glove. I can point to ten guys like that playing todays game. Rizzutto 4 times in 15 years over league average OPS+. Those aren't HoF numbers. As a broadcaster, whatever. The fact Mazeroski hot a huge homer doesn't excuse him being below average and a non HoF offensively. Try again.



mlb1225
1 day ago
To be fair, wiz with the glove is even underselling Maz. He had +124 total zone runs and +24 career defensive WAR. Probably the best defensive second baseman to play the game. Question is if that's enough to overlook his .260/.299/.367 career slashline.

BRUINBLUW
1 day ago
Yes, HOF voting is subjective. If it was just about #'s, why is Jack Morris in, but Curt Schilling is not? You can't say because of postseason because Schilling was a post season stud too if not even better than Morris.



mlb1225
1 day ago
Where there is so much subjectivity is the character clause. Like ok, I get that you want to keep out a guy who was a general a-hole, even if he was a HOF worthy player. But it's seemingly a one-way street when it can easily be a two-way street. Curtis Granderson certaintly isn't a HOF player by the stat-test. But he was one of the best teammates in recent history who did great things for his community. But voters will never consider that. If you keep out Curt Schilling for not being a great guy, then at least give more leeway to hall of very good players who were fantastic people.

Mendoza Line 215
1 day ago
HallofInfamous-Thank you for suggesting that I try again.Whether or not these two are HOF's was not my point.They were both fine fielders over long periods of time,and great leaders on their teams.Mazeroski holds many fielding records to this day,and turned the double play better than anyone ever.You clearly do not know anything about baseball in calling these two players " scrubs",and only care about hitting statistics.
Your name makes sense- Nobody cares.
You are the "scrub" as a poster.
Try again.



BlueSkies_LA
1 day ago
It's subjectivity right across the board, not just in the integrity and character clauses, but in the sportsmanship clause too. And how are contributions to teams to be evaluated, other than subjectively? Then you have to admit that not every aspect of playing ability can be captured in statistics, even if we could agree on which ones should be considered. The beauty of this game is all the variables can't be reduced to numbers, as much as some wish it could. The HoF is all about that.

kje76
23 hours ago
Should Tommy John be in the Hall for the surgery, or should Dr. Frank Jobe – the guy that devised it and performed the initial surgeries? I give Tommy John all the credit in the world for his career, and for working his way back from the injury. However, Tommy John wasn't actually responsible for Tommy John Surgery, he was unconscious.



BlueSkies_LA
23 hours ago
Pretty sure Dr. Jobe is in the hall.
Edit. Not, but often mentioned as worthy.

kmk1986
22 hours ago
We all know why schilling ain't it



TrumboJumbo
22 hours ago
What happened with Schilling?

BRUINBLUW
22 hours ago
I think he hurt some feelings.



TrumboJumbo
22 hours ago
Bruin, Cool, for a second I thought it was something serious/noteworthy.

acell10
22 hours ago
No Schilling is an ignorant blowhard but there are plenty of those in the hall of fame. He just wasn't plain good enough. Still a great player just not HOF worthy.

BRUINBLUW
22 hours ago
But Jack Morris numbers were?



TrumboJumbo
22 hours ago
He is borderline at worst. What about Greinke?

halloffamernobodycares
21 hours ago
Fine fielders and didn't hit much. At least you agree with me there. As far as that being elite enough for the HoF, this is where we differ, I guess. Your Hall of Fame will be filled with participation ribbon guys. Mazeroski arguably turned the DP better than anyone ever. Billy Hamilton arguably is the fastest runner ever. Hall of Famer using your logic. As long as you did something better than someone, doesn't matter you didn't hit. If/then, right?
I don't agree with a bunch of if/then guys like you seem to love. Thanks for the name-calling, though. Shows character.
The world keeps turning, doesn't it?

BRUINBLUW
21 hours ago
Great question about Greinke. I'm gonna have to think about that for awhile. My first thought is no.



TrumboJumbo
21 hours ago
Haha I have to ponder a lot of these guys for a while too once I start thinking HOF prospects.

acell10
21 hours ago
slightly but I probably wouldn't have put Morris in either.

Mendoza Line 215
21 hours ago
Name calling?You mean like calling HOF's "scrubs".Two faced?You betcha.
Clearly,the HOF does not value great fielders like they do great hitters.Should they?What does it matter if you save a run or hit one in?And of course there were few defensive metrics back then,were there,even if they are questionable as far as accuracy is concerned.
And the Billy Hamilton comparison?I didn't know that that HOF was the fastest runner ever.You didn't mean the current Billy Hamilton,did you?
I'm sure that you did because it fits your narrative.
Do you think that Ozzie Smith made it in because of his hitting?
I hope that the world keeps on turning.But when you denigrate fine ballplayers and fine men by calling them "scrubs" make sure that while on a public forum you know that you are going to get feedback that you do not particularly like.

schellis 2
19 hours ago
If kaat gets in Tommy John should as well. Similar pitchers similar era. I would say that as you mentioned John has had a bigger impact on the sport.
As for price. I have to say no. If you are going to have a short peak then it needs to be like Koufax.



Hippyripper
15 hours ago
Schilling strikeout and postseason numbers were hall of fame worthy, the rest of his career not so much.

kje76
5 hours ago
Schilling has perfected the skill of putting his foot in his mouth, and has a great tendency to say really dumb things at exactly the wrong time.

A'sfaninUK
6 mins ago
@Fever Pitch Guy
You deliberately left out the main point of take: 40 WAR wont likely be reached by ANY pitchers starting in the 2010s. You used Moyer and John as examples, has nothing to do with this, because you cant read.

A'sfaninUK
5 mins ago
Bruce Sutter isnt "elite of the elite" neither is Jim Rice. L

A'sfaninUK
3 mins ago
Look, it simply has become too complicated, we need to do a 1-time comb over and put in everyone with over 40 WAR no matter what. Dick Allen, Bobby Grich, Lou Whitaker – put them all in. Who cares? These are all all-star level players who stuck around. That's what matters.
How different is Jamie Moyer to Harold Baines?

thomasg1951
1 day ago
Not a chance

thomasg1951
1 day ago
He retired 5 years ago!

Sideline Redwine
1 day ago
Uh, no. Not at all. The MLB hall is a real HOF, not like the nfl and nba who just let everyone in.
DP is nowhere near hall worthy.

pwndroia
1 day ago
I don't think he's Hall worthy. Not effective in the latter years. His bark is bigger than his bite nowadays.

BeansforJesus
1 day ago
What?
Did the acronym HOF change recently? Or does price have some weird milestone coming up that will include his game worn gear going in?

runningred
1 day ago
Not a chance!

miltpappas
14 hours ago
Only HOF worthy to the current generation of trophy-issuers. May as well induct Nick Markakis and Justin Upton while you're at it.

pwndroia
3 hours ago
Curt Schilling should be in

Mendoza Line 215
3 hours ago
Pwn- I think so too.I think that his regular season stats with three different teams are good enough,and the fact that he was such an ace with them all in the postseason should solidify his selection.
The Veterans Committee will hopefully be less political that the writers,even though Schilling has proven to not be the brightest bulb in the pack.

pwndroia
3 hours ago
He's a pretty smart guy. They just disagree politically. I don't believe it's intelligence.

Silas
3 hours ago
You're so correct. Anyone who doesn't share a person's political beliefs just has to be "dumb".

Mendoza Line 215
2 hours ago
DIdn't he have some sort of money problem with Rhode Island in bankrolling an ultimately failed business?

Fever Pitch Guy
1 day ago
He was a massive overpay, but I'll always be grateful for his 2018 postseason performance.
Best of luck in retirement, David.

acell10
1 day ago
Massive overpay might be an understatement. he was a massive dink and that one post season where he had some success in the ALCS and WS doesn't erase his horrendous, and at times unprofessional behavior, medicare regular seasons, overall underachievement in the post season.

Fever Pitch Guy
1 day ago
acel – I actually agree with you on his behavior. I'm a big Eck fan, that incident was Price at his worst.
It's very possible Price's contract had a big impact on the decision to not keep Mookie too, but we will never know for sure.
Still, water under the bridge and I wish Price well. Probably wouldn't have won it all in 2018 without him.

pwndroia
3 hours ago
Eck is a great guy, the best announcer too.



FletcherFan69
1 day ago
We've known this for 3 years



DynamiteAdams
1 day ago
I can't believe that he's going to finish with only one Cy Young because of Dallas Keuchel lol

LordD99
1 day ago
A fine career and a wealthy one too.

No poIitics
1 day ago
In his prime, one of the best in the game during his era, but the injuries and loss of time impact his career totals and knocked him back to a second tier starter instead of one of the elites.
The Hall of Fame should be reserved for the best of the best. There are a lot of very good players that are not in the Hall, and that's how it should be. Only the greatest should be in.

hiflew
1 day ago
I think it is a bit insulting to refer to Vanderbilt University as a "baseball factory" since it one of the best universities for academics in the country that just happens to have a good baseball team. Duke funnels basketball players more than just about anyone around and I don't think anyone thinks of them as a basketball factory. Just plain insulting.

kmk1986
1 day ago
O boo hoo man pooooor Vanderbilt

Ted
1 day ago
Its not meant like they're a diploma mill or something negative. Just that they churn out pro baseball players, which they do.

hiflew
1 day ago
He might not have meant it that way, but the connotation is there. I just think there would have been a better way to say it.

acell10
1 day ago
You are adding connotation and tone where none exists. All it was implying was that they had a great baseball program. Maybe you went there but this wasn't a shot at the university you think it is

acell10
1 day ago
The downvote/dislike option should be added for comments like this one….

hiflew
1 day ago
There is a mute button. Why not just use it instead of trying to publicly put someone down? Never mind, you won't have to use it because I think I will first.

acell10
1 day ago
you got overly sensitive that the author made an innocuous comment referring to Vanderbilt as a baseball factory as if it was an insulting ins one way? I don't mute people because I don't get bothered by people who disagree with me. So many Karens love to comment on this website it's hilarious.
Maybe if you can't handle someone pointing out how silly a comment is and the criticism that comes with it you should think twice about your post

kmk1986
1 day ago
U went from like 0-20 in a blink of an eye snowflake

hiflew
1 day ago
Try to bring up a legit point about wording in the article and it brings out the loons. Sorry I bothered.

acell10
1 day ago
your point wasn't legit though. It was an overreaction to a descriptor that you didn't like.. If it was people wouldn't be pointing out your overly sensitive reaction to it. Vanderbilt can both be a tremendous academic institution and a baseball factory.

AverageCommenter
1 day ago
I actually believe that it's a complement to Vanderbilt



mlb1225
1 day ago
Two things can be true at the same time. Vandy is a good academic school, but in the last 20 years, there have been seven Vanderbilt alumni who have made at least one MLB all-star game. Miami 3 MLB All-stars in the same time. University of Texas also has three. LSU has produced six MLB all-stars, and Louisville has just one ASG alumni.

hiflew
1 day ago
My issue is not with the excellent baseball program at Vandy. My issue was only with the wording. Baseball factory just doesn't sound good to me. It brings up bad connotations. Something like Deion Sanders's "school" for athletes. But clearly I am outvoted here, so I'll just walk away from this one.



TrumboJumbo
1 day ago
How about "Xaviers School For Gifted Youngsters?"



TrumboJumbo
15 hours ago
No they are special in "other" ways.

Yanks2
1 day ago
Not sure why so many people disagree with this but he should be in the Hall of Fame when he gets on the ballot

Codeeg
1 day ago
Because there's big hall fan and small hall fans. It's never going to change because it sparks HOF debates

Ted
1 day ago
He wasnt great for long enough, and was never the best in the league. He was overshadowed at the beginning by Halladay and King Felix, mid-career by Verlander and Scherzer, and late-career by DeGrom.
40.0 WAR isn't HoF worthy, not when he's played in an era with some huge names.

Yanks2
1 day ago
Imagine using WAR stat to determine if a pitcher should be in the Hall of Fame

Ted
1 day ago
By itself? No.
But if there's a better single metric for career accomplishment I'm all ears. Nothing about his career screams Hall of Fame. Not when Kevin freaking Brown isn't in. Not when Tim Hudson isn't in.

Yanks2
1 day ago
David Ortiz is and A Rod isn't. Both had similar careers and took roids but the one with the worse career still got in to the hall

Ted
1 day ago
That is entirely A-Rod's fault and has literally nothing to do with David Price.
But since you brought it up, Ortiz played during an era of frequent testing and never tested positive.



BlueSkies_LA
1 day ago
Imagine all you like, it still won't be. Neither is any other stat. The real criteria for the HoF, nobody even wants to discuss.

Yanks2
1 day ago
I'm so confused. What even is the real criteria? People like Tim Hudson should be in but isn't. Makes no sense



BlueSkies_LA
1 day ago
"Voting shall be based upon the player's record, playing ability, integrity, sportsmanship, character, and contributions to the team(s) on which the player played."
That is all. Confused no more, I hope.



mlb1225
1 day ago
Record and playing ability can include what they did statistically.

Yanks2
1 day ago
Then David Ortiz shouldn't be a Hall of Famer because he took HGHs

outinleftfield
1 day ago
Jut one took PED. Arod. I get why Big Papi is not liked by Yankees fans since he almost single handedly handed the Yankees their behinds, but lying doesn't help.

outinleftfield
1 day ago
Players record and playing ability = stats. Its how we measure those things.



BlueSkies_LA
1 day ago
Of course it can include it, but the criteria allows every voter to interpret them in their own way, and no stat makes a player either eligible or ineligible.

kmk1986
1 day ago
Imagine if I say that same line on any stat line someone mentions ??

kmk1986
1 day ago
Ya but arod sued the mlb too so there's that



BlueSkies_LA
1 day ago
We, as in, who?

stymeedone
1 day ago
@blue skies
You forgot that the team you played for is a factor. If you played for NY, Bos, or LA, you have an advantage.



BlueSkies_LA
1 day ago
I didn't forget anything. In fact I'm the only one here who has quoted the actual HoF criteria. Whether it helps to have made an important contribution to one team over another is impossible to prove, if only because that isn't in the criteria either.

Yanks2
1 day ago
There's been articles that Ortiz tested positive for a substance during the steroid era

all in the suit that you wear
22 hours ago
Yanks2: Ortiz tested positive for something in 2003 during testing for informational purposes (it might not have been steroids). Substances became banned after that. No one knows what he he tested positive for as MLB would not tell him. There were likely false positives during the testing, but since it was for information only (to shape future policy), MLB did not retest the positives. So, Ortiz has never tested positive for steroids. People have speculated he used them, but there is no proof.

kmk1986
22 hours ago
I love how You criticize people for coming up with their idea for the hof but we r still waiting for your world godly answer on how they qualify through your expertise

A'sfaninUK
1 day ago
40 WAR actually is HOF worthy, if we are talking about 2010-onward starting pitchers.
Being barely anyone throws 200 IP anymore, you need to drop your standards – tbh 35 WAR from a post-2010 SP is probably getting you into the HOF now.
SP's basically are rarely allowed to pitch past the 7th anymore, the manager pulls them no matter what is happening – this dilutes overall stats and by your outdated standards, will make it virtually impossible for any post 2010s-debuted SP into the HOF.



mlb1225
1 day ago
I think sub-40 WAR is too generous. Is Cole Hamels, Stephen Strasburg, Adam Wainwright, and Jon Lester HOF worthy pitchers? It gets even hazier when you look at position players. Is Brett Gardner, Jonathan Lucroy, Kyle Seager, Justin Turner, and Russell Martin hall of famers? These are all guys who hover right around that 35 WAR mark, per FanGraphs. Baseball Reference has guys like Edwin Encarnacion, Howie Kendrick, Dan Haren, Tim Wakefield, and Johnny Cueto right around that 35-WAR mark. Are these really guys that truly deserve a spot in the Hall?

waterdog311
1 day ago
Ummm, not sure why you disagree with "no he shouldn't". He belongs in the Hall of Very Good When Healthy, But Never Healthy For Long.

kmk1986
22 hours ago
Ummm hey believe It sometimes your wrong I know hard to believe

ahh
1 day ago
Not even all that close to HOF-worthy.
Solid member of the Hall of Very Good along with guys like Barry Zito, Jake Peavy, Chris Carpenter, Bartolo Colon, and MadBum.
Not at the level even of borderline HOF candidates like David Cone or King Felix or Andy Pettitte.

Yanks2
1 day ago
Pettite should not be in. But Cone, Hernandez, and Bumgarner (after he retires) should all be in

brodie-bruce
1 day ago
@yanks2 are we counting the post season or just regular season? if we're counting postseason i agree on madbum but if it's reg. season only then i say no.

Yanks2
1 day ago
Bumgarner's regular season stats before he arrived in Arizona are very good. Not like he was a Matt Harvey and was great for 2 seasons then just became a shell of his former self

waterdog311
1 day ago
He goes in the hall alright…right up front in the wing of worst signings ever. Just go away and maybe we all won't cringe in 10 years when we hear your name. HOF? Are you f'in kidding me.

Ted
1 day ago
This article just reminds me that Rick Porcello actually won a Cy Young award.



B-Strong
1 day ago
He was the last one that one because of "wins" too. Verlander got hosed.

hiflew
1 day ago
Using quotation marks on wins doesn't change the fact that it is still a real category. You might not like it, but the standards are the same now as when the man the award was named for was playing.
It is really ironic that people hate the wins category now when choosing the winner of an award named for the man that has the most career wins, but not the lowest ERA or most strikeouts.



mlb1225
1 day ago
The standards have changed multiple times throughout baseball history for the award. For a 20-ish year period in from the 80's through the early 00's closing pitchers like Dennis Eckersley, Steve Bedrosian, Eric Gange, Mark Davis, Bruce Sutter, Rollie Fingers, and Willie Hernandez take home the award. Since 2012, we've seen two relievers break the single-season reliever ERA mark with Fernando Rodney in '12 and Zack Britton in '16, and neither even finished top 3 in CYA voting.
In 2010, we saw Felix Hernandez win the award with a 13-12 record. In 2018 and 2019, Jacob deGrom won it with just 21 wins between the two seasons. Last year was the first time in MLB history that both winners of the award had fewer than 200 IP while being starting pitchers in a non-strike or pandemic shortened season. The only non-200 IP seasons from winners who have taken home the award (aside from shortened seasons and relievers) have happened in the last 10 years.
Wins mean less to voters anymore, and for a good reason. Yeah, Porcello had 22 wins and 4 L's, but Boston also led the league in runs scored and every catergory of the triple-slash line. deGrom's 2018 season was far superior, but was 10-9 because the Mets were 12th in the league in runs scored and didn't rank top 10 in any of the triple-slash catergories.
The standards 40-50 years ago was essentially the pitcher with the most wins on a playoff team. The standards 20-30 years ago was essentially the best reliever with the most saves and best ERA. The standards for the last 10-15 years have been more like the best starting pitcher, regardless of team. Porcello is really an outlier to the last dozen or so winners.

johnsilver
1 day ago
Interesting you point that out Hiflew. Have points of contention to the new "perfect" generation of stats only folks, who want to turn everything around and ignore all rbi's, wins etc myself. it's like nothing matters now in this new world and as mentioned.. Pitchers go less innings, hitters swing uppercut, forgetting about simply getting on base, hack away at 1st pitches, most have little care of taking a walk..
What has become of this game? Why are these stat hounds, IMO employed by teams changing negatively the approach to the way "our" game is played?

amk1920
1 day ago
Wins relay absolutely nothing about a pitchers performance. Rich Hill took a no hitter into the 10th inning and didn't get a win.



mlb1225
1 day ago
I don't understand the whole gate-keeping because someone is a stathead. Thinking like this is one of the reasons baseball is declining in viewership among younger fans, thinking that it has to be the old fashioned way or no way at all. If someone has interest in advanced baseball statistics, so what? It's not hurting you. Maybe we should be accepting of it so we can help grow a game that is losing viewership. It's not "your" game, it's not "my" game, it's not "our" game. It should be everyone's game.
As for things like wins and RBI's, there's not even a reason for advanced baseball thinking to know why they're inaccurate. Even the likes of Branch Rickey knew numbers like that could be misleading. Per Society Of American Baseball Research: "He [Allan Roth] was hired by Branch Rickey, who was receptive to Roth's ideas that understanding situational statistics (home/road, day/night, left-handed/right-handed pitcher, etc.) could help win games, and that RBIs were deceptive." RBI's are highly dependent on who bats in front of you and where you are in the line-up. Pitcher wins and losses are dependent on how good/bad the rest of the team is. You can't score multiple runs if you bat leadoff or have no-one getting on base in front of you. You can't win games if your team can't score or play good defense. Sandy Alcantara could finish the year with less than 15 W's and at least 10 L's and is arguably this year's best pitcher. This year, leadoff hitters have a total of 6875 plate appearances with men on base. The third batter in the line-up has 8817 plate appearances with men on base.



mlb1225
1 day ago
Arguably the best pitching performance of all time ended with the pitcher getting the L. Harvey Haddix pitched 12 perfect innings and got the L because the Pirates couldn't score a run and the only run that scored was unearned because Don Hoak made an error.



BlueSkies_LA
1 day ago
Hmm. I turn on the TV to watch a game and am immediately struck by the constant flow of completely unexplained stats, shorthand, and jock lingo, with nobody following the actual flow of the game. I see that and I think about how freaking unwelcoming this is to anyone who isn't already a fan. Then I don't wonder about why the audience for the game isn't growing.



mlb1225
1 day ago
Most comentators are bad. There are very few I actually like listening to. They need to do a better job at adapting to the new-age of baseball. The game isn't what it was 20-30 years ago. But gate-keeping by forcing tradition and not allowing new-aged thinking is also not helping.

hiflew
1 day ago
I didn't mean the standards for the award. I meant the standards for earning a win.

hiflew
1 day ago
I have ZERO problem with advanced stats and the people that enjoy them. More power to them. My problem is when those folks start to dismiss people like me that prefer to look at things in the "old-fashioned" way as if no one had a clue about baseball before 2002.
Exactly like you just did. So maybe look in the mirror before you attempt to judge people from now on.

hiflew
1 day ago
Yeah it is called a hard luck loss. The term has been around for ages. But it's only become a problem in the "participation award" mentality where it doesn't matter if you win or lose, only that you do good individually regardless of results.
Plus the fact that you remember Haddix's performance after all these years just shows that the loss didn't really hurt his performance as much as you think.



mlb1225
1 day ago
Nobody is juding you, I'm not judging you. Did I ever dismiss you? No, I didn't. I don't know why you think I'm juding you or looking down upon you when I did no such thing. I think you are reading way too much into things.
What I said is there's a reason why teams and many fans no longer look at RBI's and pitcher win/loss record and stated why (ie. can't win a game if you don't have any offense or defense even if you allow no earned runs, can't score multiple runs if you bat leadoff/lack the opportunity to score multiple runs). If you feel that is me judging you or looking down upon you, then I don't know what to say other than that was never my intention.



mlb1225
1 day ago
The fact I remember it is because it's the most popular example. Saying that a pitcher's win/loss record doesn't matter isn't "participation award mentality". There are so many hard-luck losses in baseball that it's the reason why many don't even consider an individual's win/loss record. It takes a team effort to win a game and win/loss record pins the responsibility all on the pitcher.
Just look at some of this year's loss leaders. You have some bad pitchers like Patrick Corbin and Madison Bumgarner, but then you have two all-stars like Miles Mikolas and Aaron Nola with as many L's as Jordan Lyles. Jose Quintana has the second fewest wins among all qualified pitchers because he was 3-5 with the Pirates this year. He's not the only good pitcher at the bottom of the wins leaderboard who is having a decent season. Cole Irvin, Jordan Montgomery, Charlie Morton, and Nola are at the bottom 10, but they're having good years.

outinleftfield
1 day ago
Wins are not a measure of individual performance for a pitcher. They were stupid then and they are stupid now. We have had pitchers win the award with as few as 10 wins since then because the writers have realized that there are much better measures of a pitcher's productivity. Not one person will even try to argue that in 2018 that Scherzer should have won the CYA over deGrom JUST because he had 8 more wins. LOTS of things have changed since 1956 when the Cy Young Award was named including our understanding of baseball. If you can't grow, then you are dying.



BlueSkies_LA
1 day ago
The announcers with their fire hose of unexplained stats is the new-age game. You're just supposed to know what OPS means without it being explained, ever. And leaving the decimal point out of ERA is fine because everyone knows it's in the stat. Right? How does this make the game more appealing to anyone?



mlb1225
1 day ago
I personally have never seen a broadcast who leaves the decimal point out of ERA. Maybe you're thinking of ERA+ and most broadcasts I've seen have a little disclaimer under it saying 100 is average. Samething for OPS+ when I've seen it on the broadcast. I will say that it would help newer fans if a little more context than just "100 is league average" though.
But OPS has been around since the late-70s and early 1980s. It was created about a decade after the save was created. If we were talking about weighted on-base average or something of the sort, then yeah I see what you're saying. OPS has been around for nearly 40 years now.

kmk1986
1 day ago
Easy stats equal money easier to negotiate a pay when u have numbers to back up your claim. At the end of the day that's what anybody really cares about

hiflew
1 day ago
Everyone is dying…genius. Life is a terminal disease in that as soon as you are born, you start dying.
"They are stupid" is not a convincing argument. Have yourself a good rest of your life.

censorshipsuxblowme
1 day ago
tiny asterisk to your comment:
in 1984, both cy winners threw under 200 innings, only because while rick sutcliffe tossed north of 200 innings, he only threw 150 of them in the n.l.
just pointing that out cause technically, neither winner did it, since you only use stats from the league the guy is in to determine winner (otherwise, decent chance manny and cc end up winning awards in 2008 after switching leagues, since both were solid in the a.l., other world in the n.l.)

censorshipsuxblowme
1 day ago
well, error and because aaron stopped at second base, got passed over, out declared and 1-0 score was ruled by nl president.



BlueSkies_LA
1 day ago
No, I'm not thinking of that at all. Many leave out the decimal point in ERA now, for instance Joe Davis, who always does. He (they) will say, "he comes into the came with a two-sixty-eight ERA." I hear this a LOT lately, and if you pay close attention I'm sure you will too. I also don't give a hoot about how long OPS has been "around," it's only relatively recently become a stat frequently cited by announcers, and it was only an example anyway.
Growing up I learned the game from announcers who actually explained things, especially the many subtleties that make baseball unique. No way I'd have developed any appreciation for the game if I had to watch the announcers of today. They explain virtually nothing because they're too busy quoting stats and talking among themselves. So I ask again, this makes the game more appealing to who, exactly?



mlb1225
1 day ago
To boil it down to layman's terms, pitcher wins/losses tell you is that the pitcher was pitching when his team scored the winning run, was pitching when the losing run was allowed in, or pitched five innings and their team scored the winning run (for starting pitchers). It doesn't tell you if the starter gave up 0 earned runs or 5 earned runs. It doesn't tell you if the defense was perfect or commited three errors. You can blow the save and still get a W on your record because your team bailed you out. Too many factors out of the pitcher's hands to really make it reliable.

kmk1986
1 day ago
Who is dismissing u sound like such a victim man. There is nothing special of looking at baseball in "old fashioned " stats equal money and players want to get paid bottom line

stymeedone
1 day ago
Wins indicate the starting pitcher went 5 innings or more and out pitched the guy he was up against. I'll take that pitcher every day of the week.



mlb1225
1 day ago
Again, I really don't like the announcers of today. Many miss the things you are talking about. They talk too much about random things. I don't like Joe Block for the Pirates. I'm sure he's a great dude, but he rambles on about the most random stuff, not even baseball or statistical related.
But I see what you are saying. Personally, I like the statistical related side of baseball. But we have to keep in mind that announcers over the past decade or so are only now learning how to incorporate it into their broadcasts.



TrumboJumbo
1 day ago
I used to think my gramps was nutty for watching the game on MUTE. Years later I realized he was brilliant. Some of these announcers are worse than nails on a chalk board. You can literally feel them sucking the energy from you. If we wanna talk solid potential, check out D-Train with the Dodgers on the days he is in the booth. That guy can announce the heck out of a game. I want Jose Mota to do play by play and Dontrelle to do the color commentary.

johnsilver
1 day ago
This one will agree with.. As excellent baseball commentators have retired/switched teams/passed away the last few years? Replacements have been lacking and that is putting it mildly. Gone and missed are the Bert Blyleven's, Gary Thorne's, Tommy Hutton's and many others am sure am missing
David Simms (Seattle) and Don Orsillo (Padres) are the 2 best can think of right away as PBP guys, with Ronnie Darling (NYM) and Eckersley (Bos) doing color commentary. New guys stepping in and doing an outstanding job? It's been lean the last half dozen years.. Psycho (steve lyons) wasn't bad for the LAD, but think he's now gone for good. That's about it. Sport has been really lacking with diversity hires on some teams and ESPN and others who are just bland.



TrumboJumbo
1 day ago
Silver, I primarily listen to the Halos and Dodgers but am familiar with a lot of the guys you mentioned. Always thought Darling was real good too. Jose Mota was shooting for the Angels play by play role for years and they never gave it to him. I was hoping he would have a larger role with the Dodgers. It sucks not seeing a guy in a top spot when you know he blows others out of the water.



BlueSkies_LA
1 day ago
I mute all the time now. Sanity preservation. With the Dodgers rotating broadcast teams this year I look forward to Rick Monday and Tim Neverett. Monday tells good color stories and Neverett doesn't lose the thread of the game. Kind of old school sportscasting I guess. I dread Joe Davis and Orel. You just know you're find out about their golf games what flavor sprinkles they prefer on their doughnuts. The count? How many outs? The runner on first taking a big lead? Not so much.



TrumboJumbo
1 day ago
Hahahaa BlueSkies, You hit the nail on the head with o'l Joe and Orel…Golf games, favorite sprinkles, all of it….Orel even told a story once about how his Dad used to whack him on the head with the remote control when he was a little boy and he wouldn't shut his yap and let his Dad watch the game haha That could explain a lot actually..

BRUINBLUW
1 day ago
I like the combo of Davis and Dontrelle But Hershiser is the most annoying with Karros a close second. I, too, have found myself muting the games.



TrumboJumbo
24 hours ago
Yeah Karros made a pretty inappropriate joke the other night regarding Freddie Freeman and I'm pretty sure Freddie smacked Karros in the mouth once or twice after the game.



mlb1225
23 hours ago
Out-pitched=/=pitched good. I'd rather have a pitcher who is good on his own merrit than one that needs to face a bad pitcher to look good or one who needs to be bailed out by his offense.

hiflew
20 hours ago
When it comes down to it, it doesn't matter if the starter gives up 0 or 5. That is all white noise really. The guy I want pitching on my team is the one that simply wants to beat the guy on the other side. A win 9-8 counts exactly the same at the end of the year as a win 3-2 or 1-0. No pitcher is ever going to not have bad days. But there are pitchers that have the intestinal fortitude to bring their A game when it is needed.



mlb1225
18 hours ago
Ok, but that still is dependent on the offense is what I'm saying. A good pitcher isn't one who wins 15 games in a season. A good pitcher is one who goes out and consistently gives his team a chance to win by not allowing runs, inducing weak contact, striking out batters, not allowing walks and homers, etc.

Freddie got free'd, man
18 hours ago
Blue skies get a life, you have double digit comments here arguing with people about the dumbest things.
You're a horrible dodger fan who said their farm system was down this year and now your taking pot shots at their broadcast team? One that FOX considers worthy of doing the national broadcast.
You regularly have been wrong and then point out when you predicted Hembree wouldn't last long. Good call on that Vassegh. You don't know dodger baseball. You even hated on the Andrew Friedman signing. I come back years later and you're still arguing here in the comments.



mlb1225
18 hours ago
This year, I'd take Aaron Nola, Corbin Burnes, or Shane Bieber 10-times-out-of-10 over Jose Urquidy or Jameson Taillon despite having less wins, and/or the same amount or more losses.

kmk1986
17 hours ago
When does degrom have a bad day??

kmk1986
17 hours ago
Tim neverett is awful explains a lot about u now

johnsilver
12 hours ago
Pitch counts being left out and talking nonsense during the game.. A pet peeve of mine also you and 'Sky mentioned.. Oh so many newbie commentators do that! It's like the entire baseball fandom tunes into a ball game to hear about THEM, rather than the game itself!
Jim Kaat, who hasn't called any ST games for a cpl yrs now on MLB, probably due to age was classical in his ability to describe pitches, analyze them in his own way. One of my favorites over the years as a pitcher and announcer. Jim Palmer, getting up there in age also and only does home games for MASN (O's) is another who is good at describing what exactly is going on in the pitcher's head most of the time as 2 left of initial list.
These are they types teams should target instead of "golf pros". SF has a very good former pitcher in Mike Krukow for instance, but listen to him over a several game period and he provides little to no insight as to what the pitcher might be thinking, or doing other than what a knowledgeable fan may come up with.

kmk1986
11 hours ago
Sooo just because u don't like other people don't like it heaven forbid they talk about other types of stats besides the black and white Man U r a bore to listen too u complain alot

kmk1986
11 hours ago
They do 3-4 hour games of talking u don't think they r gonna ramble on something else besides baseball kinda of a petty thing to get salty about



BlueSkies_LA
7 hours ago
How exactly is Neverett awful? Try explaining that remark.

kmk1986
7 hours ago
Heeees a bore!!!!! The worst ! Thank god the Sox got rid of him from the radio pirates didn't even want him



BlueSkies_LA
7 hours ago
It seems some don't even remember a time when broadcasters saw their jobs as talking about the game, and for that reason I guess can't even imagine them being able to fill up three hours of airtime by talking strictly baseball. Not only was that totally normal and expected, until fairly recently, most of them did it alone in the booth (it's called "talent"). That's actually a big part of the problem now. With 2, 3, sometimes 4 in the booth at one time they tend to chat with each other and the game turns into background noise to their conversations. Mute button.



BlueSkies_LA
6 hours ago
I didn't think you could explain it.

A'sfaninUK
1 day ago
and then Porcello was run out of MLB for being one of the biggest clubhouse cancers in the game, lol
If you've ever met the guy, you know….



John Rocker Fan Club
1 day ago
Heck of a career. Feels like it was only last year when he made Eckersley cry.

kmk1986
17 hours ago
Pretty sure price was doing the whining and acting like a punk

Tom the ray fan
1 day ago
Hall of very good. Hope rays retire his number helped put the rays on the map

A'sfaninUK
1 day ago
Name current pitchers who will make the HOF. You need to understand that your standards are going to have to drop now barely anyone throws 200 innings anymore.

ahh
1 day ago
Several current and recent pitchers are much more deserving of HOF than Price. Verlander, Scherzer, and Kershaw are locks. Greinke. Maybe Wainwright and King Felix. DeGrom if he can have a couple more healthy seasons.
I actually agree with you that standards for starting pitchers will need to adjust because they are being used differently. I just don't think they will or should change enough to include Price, or Matt Cain or Jake Peavy or Barry Zito or Bartolo Colon or Corey Kluber.



mlb1225
1 day ago
@ahh The usual benchmark for a starting pitcher or regular position player is 60 WAR. Of pitchers with 60+ bWAR, only 9 aren't in the HOF, but one is Curt Schilling and the only ones who didn't pitch pre-1900 was Tommy John and Luis Tiant. Of coruse, there's a lot of good pitchers in the HOF who aren't in that 60 WAR threshold. Like you and @A'sFan said, the standars could change.



SliderWithCheese
1 day ago
He has stolen enough money. Good riddance

A'sfaninUK
1 day ago
You hate the millionaire but are silent on the true thieves, the billionaires. This is exactly what the billionaires want. Why are you bowing to them? Low self-esteem? Do you (stupidly) think you will be rich one day? Genuinely interested in how you came to hatred for a man just for playing the game and the cards he was dealt. Some growth is needed on your end.



SliderWithCheese
1 day ago
First off, I am a billionaire so your theory is completely blown out of the water. We are not thieves. We are men who build empires.



BlueSkies_LA
1 day ago
Full-on self-satire.



TrumboJumbo
1 day ago
Uncle Slider remember me??? It's been so long…I heard you are doing well for yourself these days. I saw you in Forbes or something rather…I'll see you at the reunion this year right?
Love, Your Favorite Nephew



Lefty_Orioles_Fan
1 day ago
I assume Dennis Eckersly won't be attending David Price's retirement party



TrumboJumbo
1 day ago
Eck would have scrapped hard if he wasn't held back on the plane haha

kje76
1 day ago
Does this leave Evan Longoria as the last man standing from the 2008 World Series?
(Assuming that Cole Hamels don't find a taker next year …)

kje76
1 day ago
Make that "doesn't" …

Yanks4life22
1 day ago
Let me correct everyone's comments about the HOF
Dude had HOF stuff and could have went down that path if he wasn't such a head case. He only showed up one season after he won his cy young and that was coincidentally when he was pitching for a contract (imagine that). But instead he only has 3 distinguishable years in his career that are HOF worthy. 3 good years doesn't get you.

kmk1986
11 hours ago
His skin was too soft for Boston carrying his pug around like Paris Hilton in boston



BlueSkies_LA
1 day ago
Not mentioned here is Price's opt-out in 2020 cost him $30M, and at the same time he gave $1,000 to every Dodger minor leaguer. He hadn't even thrown a pitch for the Dodgers at that point. I think that ticks the "sportsmanship" box in the HoF criteria.



jdgoat
1 day ago
This is a little before my time so I may be off but if Mussina is in the HOF, Price looks like he should also be in.

Mendoza Line 215
1 day ago
jd-Not If you compare their stats side by side.Mussina had twice as many good seasons.Price was as good or better during his best seasons,but Mussina was very good for much longer,long enough to be considered great.



mlb1225
1 day ago
They may be identical in ERA+, but Mussina also pitched four more years than Price did and had more seasons with an ERA+ of at least 100.

kmk1986
1 day ago
Mussina was dominant far longer not even a comparison



YankeesBleacherCreature
17 hours ago
HOF voters will look at "peak years" and Moose sustained it for far longer pitching in the AL East during high offense eras while players were indiscriminately using PEDs. Price is more than 100 wins short and 1400 IP of Moose. It's not even close.

kmk1986
17 hours ago
As a Sox fan I'd cringe everytime they faced moose he was an ace for sure

Rsox
1 day ago
Price will go down as one of the Red Sox worst free agent signings in terms of general fit and dollar amount. However he was an instrumental part of the World Series run in 2018 so i and I'm sure many others in Red Sox nation thank him for that

Codeeg
1 day ago
Lol if you're against him just because the size of his contract . He produced for the Sox and correct he was apart of the World Series. Not every contract is a straight win the entire time.

acell10
22 hours ago
Codeeg: Price massively underperformed his contract. He was either mediocre or bad during most of it and had one post seasons worth of success. Not to mention he was a massive dink. Hardly worth it.

Jwap
23 hours ago
Chris Sale says hello

acell10
22 hours ago
if you want to be technical Sale wasn't a free agent signing but his contract is easily a contender for one of the worst in Sox history.

kmk1986
17 hours ago
No I'd say pablo he didn't belong period!!

Jacksson13
1 day ago
Whatever he decides:
THE PRICE IS RIGHT !!

Thomar
1 day ago
They gave Price that contract because they screwed up with Lester

kmk1986
11 hours ago
Bingo!!! U hit the nail on the head the move was out of desperation

mil
1 day ago
Not to sure Price has much control of his baseball future. Can't think of anyone that's gonna be hot after his services next year!!

LordD99
22 hours ago
A lefty with who's pitched in 38 games with a 2.58 ERA? I suspect they'll be a team or twenty who would welcome him now that his contract is done.



TrumboJumbo
22 hours ago
Halos will take him.

kmk1986
21 hours ago
Guarantee he put that halo uniform on era Jump to 7

Jwap
23 hours ago
Cant wait for this dude to be off our books, but thanks for Mookie!



tbcoolguy
12 hours ago
he should come back to Tampa Bay, I'm sure they Rays could put him in the best position to succeed

StPeteStingRays
7 hours ago
No thanks! However, there's a better chance that Price plays for TB than him making the HOF. No way he does either.

Jake1972
12 hours ago
David Price numbers do not make him a legit HOF'er nor should he get in.
Did he have a great career?
Yes, but not Hall worthy.
If he retires then I wish him the best but you know he could do the John Smoltz thingy and become a closer and maybe that can boost his Hall chances…

kmk1986
11 hours ago
Lol u trust price as a closer??

BigFred
10 hours ago
"Veteran left-hander David Price said he was surprised to read Sunday morning that he had decided to retire after this season. The report in USA Today, he said, is premature."
Nice reporting, Bob Nightengale.

JC#1
7 hours ago
…so does Nightengale get credit as the first reporter to break the story…lol
He was even before Price announcing it…. Maybe Nightengale now has ESP…
…but seriously do you really see David Price accepting a minor league contract for next year? I do not think he is worth more than a look see, especially when there are a lot or high velocity relievers available for MLBleague minimum.



BlueSkies_LA
6 hours ago
Yep. The story that he was considering retiring after this year came out several weeks ago. So no change is big news!
Please login to leave a reply.
Log in Register
MLB Trade Rumors is not affiliated with Major League Baseball, MLB or MLB.com