Space is supported by its audience. When you purchase through links on our site, we may earn an affiliate commission. Learn more
By Elizabeth Howell published 9 May 22
The company aims to provide better coverage for subscribers living in remote areas.
A startup that wants to provide satellite service directly to your cell phone just took a big step toward achieving that goal.
AST SpaceMobile received an experimental license from the Federal Communications Commission (FCC) allowing for U.S.-based testing of the BlueWalker 3 satellite, the Texas-based company announced on Monday (May 2).
"The license covers BlueWalker 3 space-to-ground testing in the United States using 3GPP low-band cellular frequencies and Q/V-band frequencies, subject to certain restrictions," AST SpaceMobile said in a statement.
The announcement comes ahead of the expected summer 2022 launch of BlueWalker 3, which is meant to demonstrate the feasibility of the company's planned constellation of BlueBird satellites.
The goal of the test service is to connect BlueWalker-3 directly with unmodified 2G, 4G and 5G phones from hundreds of miles away, according to SpaceNews. The first satellite, BlueWalker-1, launched in 2019 for 4G validation.
Related: Satellite megaconstellations becoming the new light pollution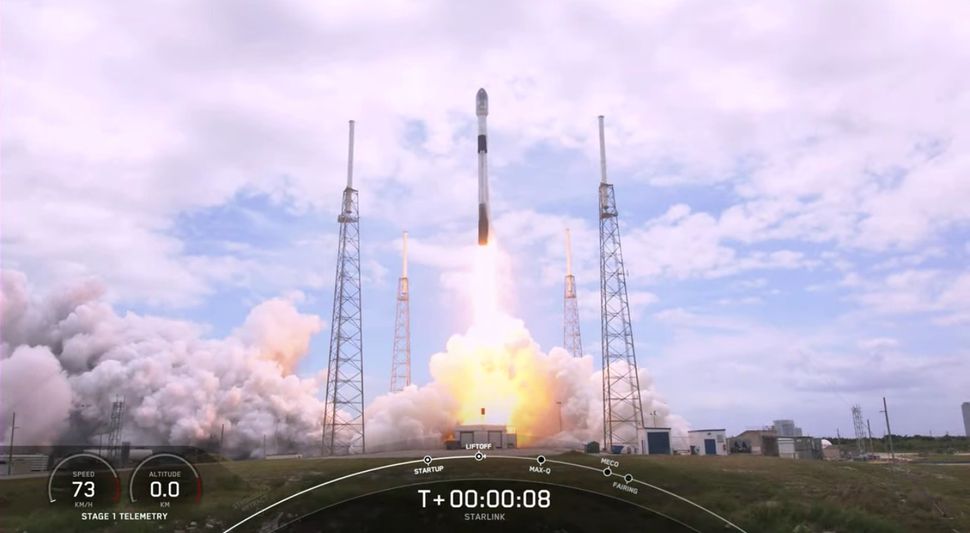 "In addition to FCC approval for operating satellite spectrum, the company needs permission from the regulator's Wireless Telecommunications Bureau to use frequencies traditionally used by terrestrial mobile network operators," SpaceNews said in the report.
BlueWalker-3 will go to space as part of a multi-launch agreement announced in March with SpaceX, which has a competing satellite service for rural broadband areas known as Starlink. The SpaceX agreement also includes "the launch of the first BlueBird satellite and … a framework for future launches," AST SpaceMobile said at the time.
AST SpaceMobile's market access licenses so far cover Nigeria and five other countries in Africa and Asia, the company told SpaceNews, although it is working in the U.S. and other jurisdictions to secure regulatory approval. For example, the company inked a deal with the Philippines' Globe Telecom on April 28.
The company had aimed to provide commercial service by 2023, but newer projections now say 2024 following satellite manufacturing and launch delays, according to SpaceNews.
Follow Elizabeth Howell on Twitter @howellspace. Follow us on Twitter @Spacedotcom or on Facebook.
Join our Space Forums to keep talking space on the latest missions, night sky and more! And if you have a news tip, correction or comment, let us know at: community@space.com.
Elizabeth Howell, Ph.D., is a contributing writer for Space.com since 2012. As a proud Trekkie and Canadian, she tackles topics like spaceflight, diversity, science fiction, astronomy and gaming to help others explore the universe. Elizabeth's on-site reporting includes two human spaceflight launches from Kazakhstan, and embedded reporting from a simulated Mars mission in Utah. She holds a Ph.D. and M.Sc. in Space Studies from the University of North Dakota, and a Bachelor of Journalism from Canada's Carleton University. Her latest book, NASA Leadership Moments, is co-written with astronaut Dave Williams. Elizabeth first got interested in space after watching the movie Apollo 13 in 1996, and still wants to be an astronaut someday.
Get breaking space news and the latest updates on rocket launches, skywatching events and more!
Thank you for signing up to Space. You will receive a verification email shortly.
There was a problem. Please refresh the page and try again.
Space is part of Future US Inc, an international media group and leading digital publisher. Visit our corporate site.
© Future US, Inc. Full 7th Floor, 130 West 42nd Street, New York, NY 10036.